News
08.24.18

SALE: 1.7 Acre Truck Center for $1.9 Million in Farmingdale, NY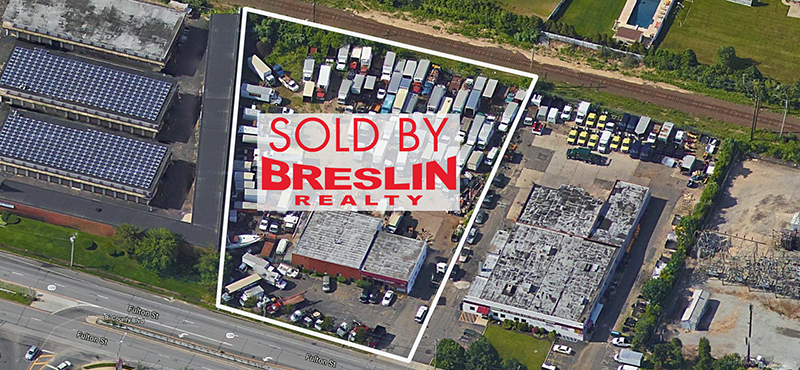 BRESLIN REALTY ANNOUNCES $1.9 MILLION SALEOF 1104 ROUTE 109 IN FARMINGDALE, NY
GARDEN CITY, NY (August 24, 2018) – Breslin Realty is proud to announce the recent sale of 1104 Route 109 in Farmingdale, NY.
The 1.8 acre property was purchased by Town & Country Jeep Chrysler Dodge for the price of $1,935,000. It was previously occupied by SAV Truck Center Inc for the sale of used trucks, as well as truck repairs.
Town & Country Jeep Chrysler Dodge is a dealership offering a full lineup of Jeep, Chrysler, Dodge, and RAM vehicles as well as a full service department. They currently operate a location in Levittown, NY.
The transaction was negotiated for the purchaser by Bill de Seve of the Breslin Organization.
For further information or leasing inquiries, please contact Bill de Seve at (516) 741-7400 ext. 233.
About Breslin Realty
Breslin Realty Development Corp. develops, leases and manages properties occupied by a successful mix of national, regional, and local retailers. Since 1953, Breslin Realty Development Corp. has grown from a small retail brokerage office to a multi-faceted commercial real estate company with extensive expertise in land planning, development, tenant relationships, landlord representation, real estate appraisal, creative financing, property management, and construction. Today, the company manages a portfolio of commercial properties totaling over ten million square feet.