About Breslin Realty
It takes knowledge, tenacity and patience to make a difference in the tough world of real estate. Breslin Realty has grown from a small brokerage office to a multi-faceted, experienced real estate firm. The company has developed in excess of thirty retail centers and currently manages over eight million square feet of commercial real estate in five different states.
Breslin is committed to maximizing the potential profitability of any given property while generating significant capital appreciation. Paired with the company's respected reputation among major retailers, this commitment has been the foundation of our success and the reason why Breslin is one of the premier shopping center developers on Long Island and the tri-state area.
Breslin Realty's diverse experience and knowledge of all areas of real estate help turn clients' vision into reality.
Breslin Realty has widespread experience in tenant relations, negotiations, landlord representation, land planning and development, real estate appraising, property management, construction and creative financing. With extensive knowledge of the New York tri-state area and consumer purchasing habits, the company offers expert retail leasing services, providing specialist brokers for a variety of national retailers.
"I was recently asked by a journalist what percentage of national retailers I had introduced to Long Island over a twenty five year period. My guess was around fifty percent. He called me back two weeks later. I was surprised to hear that the figure was actually closer to eighty percent. That's something I'm very proud of." Wilbur F. Breslin.
Philanthropy & Awards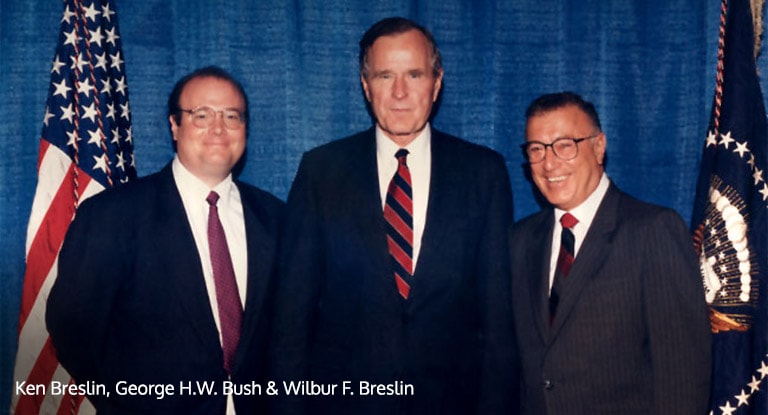 Founder Of the Wilbur F. Breslin Center For Real Estate Studies At Hofstra University, Uniondale, NY
Hofstra University – Trustee Emeritus
Hofstra University – Donation For The Construction Of The "Dorothy And Wilbur F. Breslin Hall"
Hofstra University And LI Reg – Internship/Work Pilot Program- 2009
St. Francis Hospital Foundation – Contribution For The Wilbur F. And Dorothy Breslin Cardiac Catheterization Suites
Northwell Hospital Foundation – Creation & Endowment of a Fellowship in the Department of Medicine, the Breslin Fellow in Outcomes Research
Recipient Of The 2008 Long Island State Parks Robert Moses Master Builder Award
2002 Entrepreneur Of The Year Award And Induction Into The Hall Of Fame By Ernst & Young
ABLI Life Achievement Award
Land Donation To Sacred Heart Academy (Hempstead, NY) For Use As A Parking Lot
Cradle Of Aviation Museum – Board Of Trustees
2008 LIBI (Long Island Builders Institute) Diamond Commercial Retail Award
Nassau County Museum Of Art Supporter
New York State Office Of Parks, Recreation, And Historic Preservation Supporter
Ronald McDonald House Charities Of Rochester, NY, Inc. – Supporter
Schneider Children's Hospital, Lake Success, NY – Contributor
North Shore – Long Island Jewish Health System – Contributor
Wilbur F. Breslin Hofstra University Scholarship Fund
New York Philharmonic Supporter
Member Of Long Island Housing Partnership Inc.
Chairman Of The 1981 State Of Israel Bond Drive
Honoree For The 1983 State Of Israel Bond Drive
LI Distinguished Leadership Award Presented To Wilbur Breslin September 1988
National Bank Of New York City – Board Of Directors
Town Of Babylon 9/11 Hometown Memorial Foundation – Contributor
Honored By The Industrial & Commercial Brokers Society Of The Libor For "The Most Ingenious Real Estate Broker"
Presentation By The Center Of Banking And Money Management Of Adelphi University
Donor: Heifer International' S Partners In Hope (Organization To End Worldwide Hunger And Poverty)
United Cerebral Palsy Association Of Nassau County, Citation For "Meritorious Services"
Founder Of Children's Medical Fund Of New York (Long Island Jewish Hillside Medical Center)
Donor: Bi-County Political Action Committee
Honoree For State Of Israel Bond Drive
Sponsor Of Young Autism Program (Yap) – Long Island, NY
LI Distinguished Leadership Award Presented By Long Island Business News
Gurwin Jewish Healthcare Foundation – Founder
Operation "Get Ahead " – Village Of Hempstead, NY
Little Village – (Services For Children) – Fundraising
ACLD – Fundraising – (Adults And Children With Learning Disabilities)
American Cancer Society Award For Leadership And Support
Tribute From The Federation Of Jewish Philanthropies
United Cerebral Palsy Association Of Nassau County, Citation For "Meritorious Services"
2019 Yorktown Chamber of Commerce Business of the Year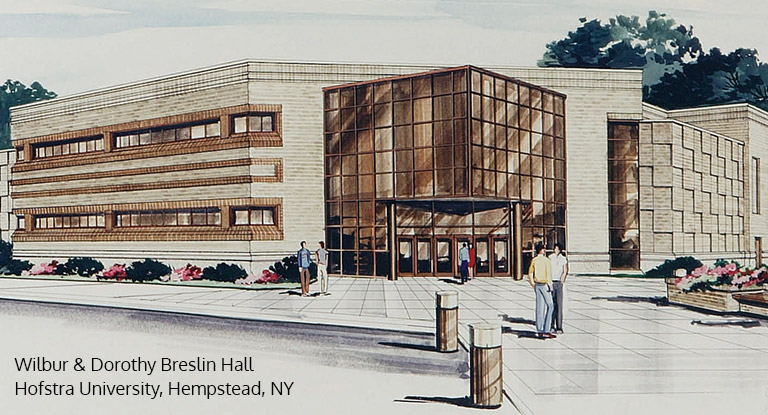 Retail Tenants
Breslin has represented a diverse mix of tenants for over 60 years.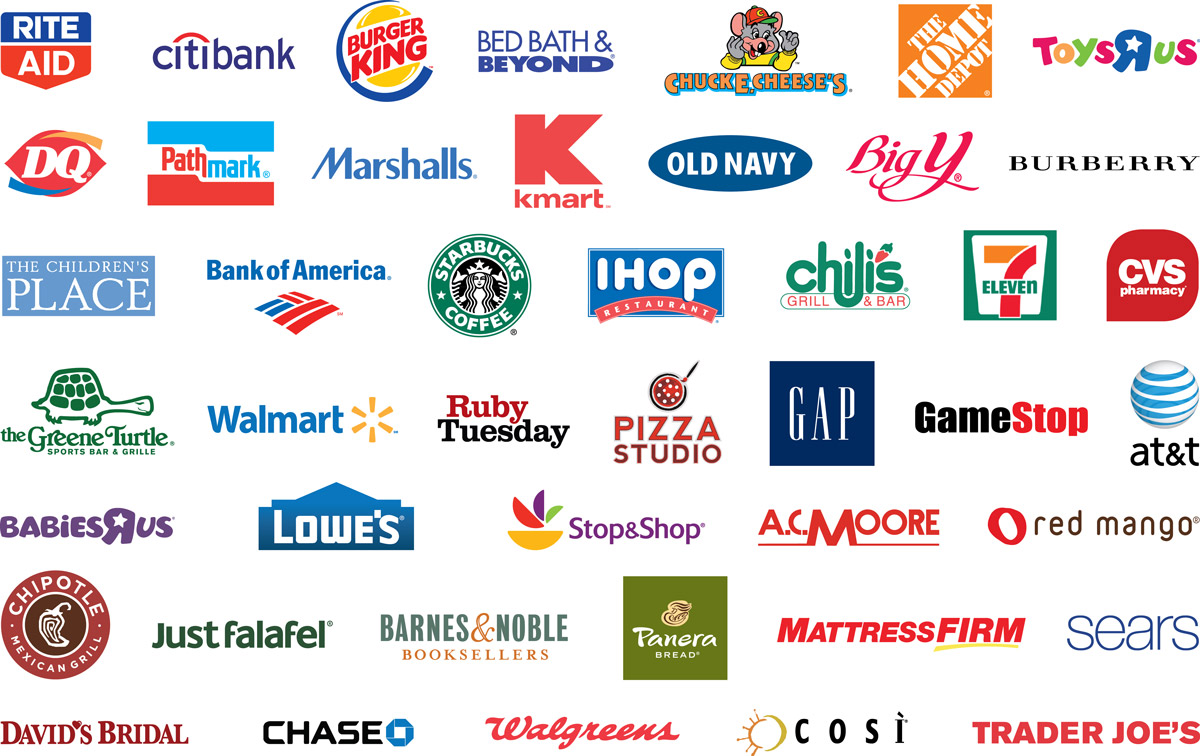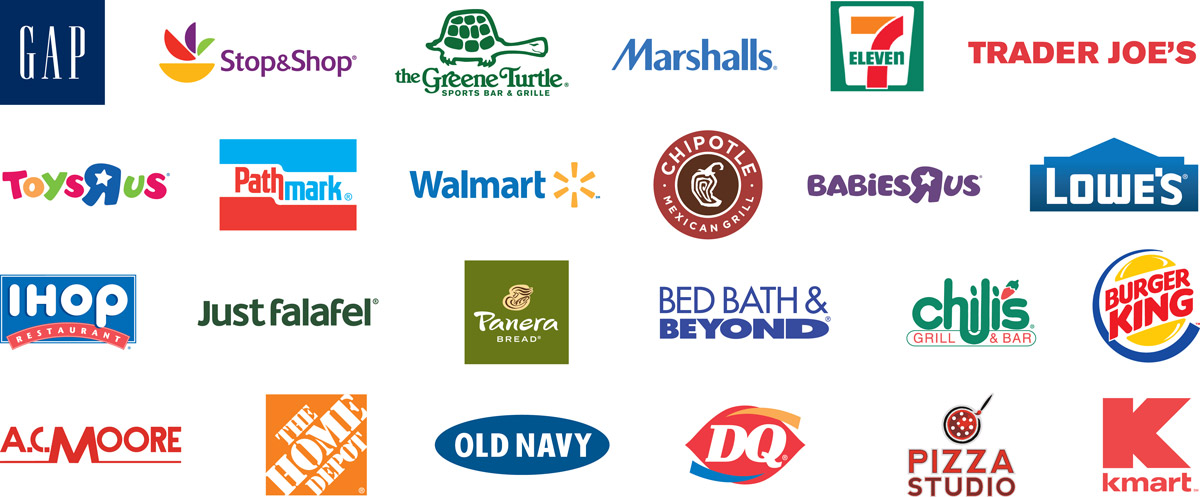 Member of the Prestigious NY Developers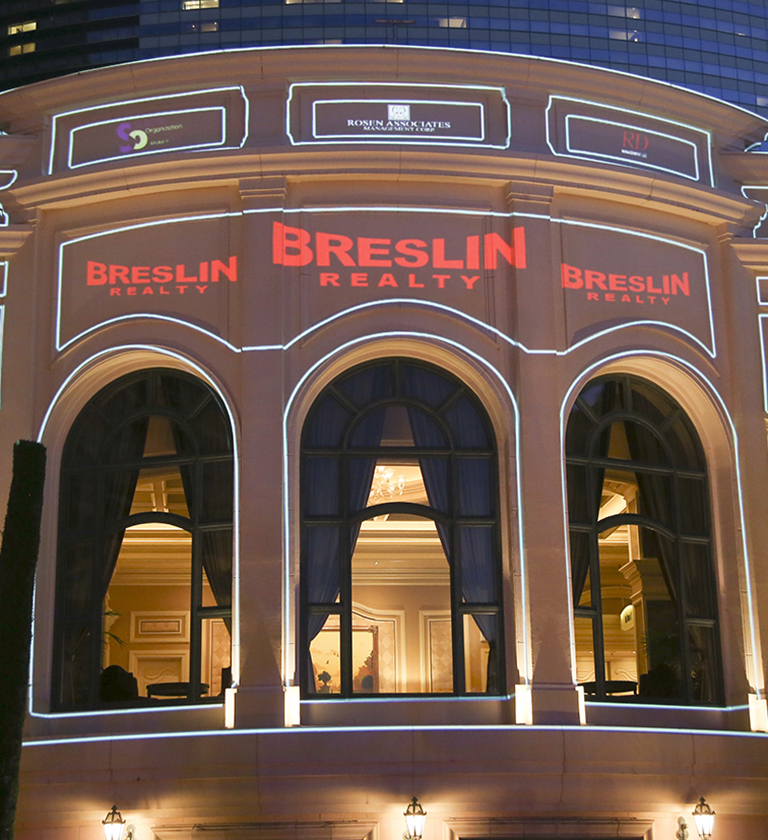 Breslin Realty Development Corp. is a proud sponsor of the NY Developers, an affiliation of sixteen of the top retail real estate development and investment firms in the New York metropolitan area. This elite group of companies owns and operates over a combined quarter billion square feet of shopping center space throughout the United States. What's more, the NY Developers has sponsored one of the most exclusive and well attended networking parties in Las Vegas during the ICSC Spring show for over 25 years.