News
08.13.18

LEASE RENEWAL: Supercuts at Willow Wood Shoppes in Wantagh, NY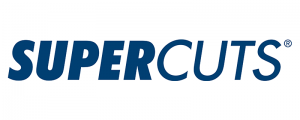 GARDEN CITY, NY (August 13, 2018) – Breslin Realty is proud to announce the recent long term lease renewal of Supercuts at 1171 Wantagh Ave, Wantagh, NY.
Supercuts will continue to occupy 1,500 square feet of the newly renovated Willow Wood shopping center at the northeast corner of Wantagh Avenue & Jerusalem Avenue.
Supercuts is a hair salon with more than 2,400 locations across the United States, offering no-appointment-required haircuts for men and women.
The transaction was arranged and negotiated by Robert Delavale of the Breslin Organization.
Additional Willow Wood Shoppes retail includes Petco, Starbucks, Stewart's Restaurant, Piecraft Pizza Bar, Jani Restaurant, Kidville, ProHealth Care Associates, Sterling Bank, Weight Watchers, NEFCU, Stand Up MRI, Ascent Audiology, Yogurt City, Peak Performance Physical Therapy, and Dina's Nails.
There is currently up to 3,000 square feet still available at Willow Wood Shoppes. For further leasing inquiries, please contact Robert Delavale at (516) 741-7400 ext. 230.